Alternative Funding Lenders



Alternative Funding Lenders Inc.

EQUITY & DEBT LENDERS




United Arab Emeriates
Amsterdam Netherlands
WORLD TIME
Vancouver BC
Delhi India
S Africa Johannesburgh
London England
New York
Melbourn Australia
Cairo Egypt
Turkey
Toronto Canada

Hawaii Shreveport LA

Germany
New Zealand
Italy
Paris France
Spain
S. Korea
Istanbul Turkey

***NEW Private Lenders***

Distressed Commercial Property Loan Application


Through Alternative Funding Lenders Inc. , you can get distressed property loans for apartment buildings, office complexes, hotels, and many other types of commercial properties.

Our staff of lending professionals are extremely service-oriented, providing you with valuable underwriting expertise that is now required due to the stricter lending requirements of today's market.

Whether you are new to the distressed property market or are a seasoned investor, we are always ready to assist you, exploring all of the most viable options that will be best suited for your distressed commercial property financing.

In recent years, many properties have been forced into bankruptcy protection or foreclosure. There can be a great number of extenuating circumstances that lead to these difficult situations, circumstances that are far beyond the control of the property owner.

AFLINC provides solutions for short-term hard money lending for owners that find themselves in these dire situations, giving the borrower additional time to transition into a more stable situation.

Our Commercial Hard Money Loan Programs are an ideal solution for those types of non-bankable transactions, transactions that do not easily fit into the standard bridge loan lending criteria.

Our hard money lending programs are strictly collateral-based loans. The guidelines offer you many creative solutions, such as second mortgage positions, cross collateralization of assets, equity participation, and the option to use other types of non-tangible assets as additional collateral.:
Applying for your Distressed Loan or Refinancing Loan is easy. The more information you provide the better we can help you.

NEW LENDER does 100% Commercial loans!$If you have Been Turned Down Elsewhere, We Can Fund you!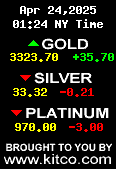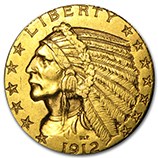 MARK TWAIN Said:

" I Never Let SCHOOL (....
Interfere with My education"!!

"Principal Borrowers
G & S Charts