Alternative Funding Lenders

EQUITY & DEBT LENDERS


Angel Investors provides Financing for "PATENTS"

Get The Capital You Need : of $2-50M loans as the value of your IP is your only collateral. We finance patents, which means we get paid *after* the patent issues, not before. They also provide "patent insurance" . Patent enforcement insurance is pre-paid legal fees to go after competitors who infringe your patent, and patent defense insurance handled in-bound lawsuits from competitors or patent trolls!

1. The Int Rate Ave is 9-12 % this rate is much lower than angel or venture equity, which is typically 50% or more!
2. NO Personal Guarantee!
3.We pay all of your patent costs, including attorney's fees and filing fees, allowing you to focus your capital on the rest of your startup.
4. We Prefer "revenue Generating Co's", but we will consider pre-revenue companies in some cases.
5.The patents must be of the highest quality, and "Unencumbered"

Angel Investor-PATENT Financing



United Arab Emeriates
Amsterdam Netherlands
WORLD TIME
Vancouver BC
Delhi India
S Africa Johannesburgh
London England
New York
Melbourn Australia
Cairo Egypt
Turkey
Toronto Canada

Hawaii Shreveport LA

Germany
New Zealand
Italy
Paris France
Spain
S. Korea
Istanbul Turkey

Singapore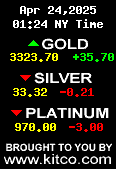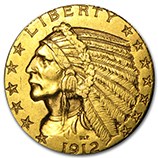 MARK TWAIN Said:

" I Never Let SCHOOL (....
Interfere with My education"!!

"Principal Borrowers
G & S Charts
Our clients range from startups to publicly traded companies, but we only work with companies who are bringing products to market. We do not work with independent inventors or companies whose main goal is licensing.

A patent has no value unless people are buying the patented product. If we use a patent as collateral, we need a company to increase the patent value by bringing the product to market.