3-6% Fixed Int,
Alternative Funding Lenders

MINIMUM $2,000,000.00 & Up LOANS!!!



Alternative Funding Lenders Inc.

Transactional funding or "double-close" is a two step process. The first step is conditioned on the second step already being arranged and verified by the transactional lender. Both transactions must take place at the same title company. Most title companies and end buyers will not allow you to use an end buyer's money to close both transactions. Therefore, investors/intermediaries are required to purchase assets outright before turning around and selling them to an end buyer. Transactional funding allows an investor/intermediary to make a purchase of assets without credit checks or income verifications and still source 100% of the money needed to make the initial purchase before selling it to an end buyer.

" A " - Seller (current owner)
" B " - Investor/Intermediary
" C " - End Buyer

"A" to "B" = the sale of assets from the current owner to an Investor/Intermediary.

"B" to "C" = the immediate sale of the same assets from an Investor/Intermediary to the end buyer.

You provide the approved end buyer and we provide the funds for you to purchase assets. It's that simple. We can use your preferred title company or ours. We provide only hard Proof of Funds letters and closing costs can be reimbursed out of the funding after the transactions are completed.

Private Lenders are providing the capital to make the transaction successful, so That means we require prompt, accurate, truthful information be given to us. We will not mess around with tire kickers or game -players who don't have their ducks in a row. These transactions are simple if the investor/intermediary is (a) able to source an approved end buyer and (b) totally committed to getting a transaction finished. A transaction should be completed in about a week if the "B" to "C" sale is ready to go.

The cost of funds fluctuates with the capital markets. Right now most legitimate transactional fundings are costing somewhere around 5 points which must be deposited into escrow before a transaction begins. Our minimum sized transactional funding is $5,000,000.

If transactional funding is new to you or you have commercial assets you want to purchase before selling them to another party, please contact us and we will be happy to answer your questions

Transactional Funding


United Arab Emeriates
Amsterdam Netherlands
WORLD TIME
Vancouver BC
Delhi India
S Africa Johannesburgh
London England
New York
Melbourn Australia
Cairo Egypt
Turkey
Toronto Canada

Hawaii Shreveport LA

Germany
New Zealand
Italy
The flakes and con artists have messed up the transactional funding industry so much that the Private Investors who can actually provide the money are no longer trusted to be telling the truth with soft POF's. And the sellers of REO properties and other hard assets are simply no longer trusting soft POF's either. We deal only with hard POF's that are bank verifiable. We charge approximately 5 points for legitimate hard POF's that are used in transactional fundings. Recent statistics show that nearly 98% of all transactions attempted with soft POF' never close. Do not waste your time or risk your reputation with soft POF's that are unacceptable to legitimate sellers of REO properties and other hard assets or are fraudulent and risk leaving you hanging with a dry close which is strictly illegal in most states
* No Asset Evaluations Required Or Appraisals
* No Personal Guarantees
* No Credit Checks
* No LTV Limitations
* Hard Proof of Funds ONLY -- 100% Bank Verifiable *
* No Income Verification
* Conserve Your Cash
* Fund In Any State
* Prefer to Use Our Title Company
* Time to Fund: Typically 1 Week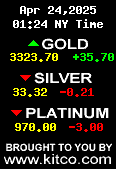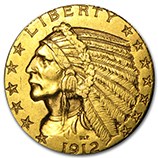 MARK TWAIN Said:

" I Never Let SCHOOL (....
Interfere with My education"!!

"Principal Borrowers