Alternative Funding Lenders




Equipment Leasing & Finance





United Arab Emeriates
Amsterdam Netherlands
WORLD TIME
Vancouver BC
Delhi India
S Africa Johannesburgh
London England
New York
Melbourn Australia
Cairo Egypt
Turkey
Toronto Canada

Hawaii Shreveport LA
Germany
New Zealand
Italy
Paris France
Spain
S. Korea
Istanbul Turkey
Singapore
Singapore
Kyoto Japan

Construction Equipment
Chemical oil plant equipment petrol distillery
~Equipment Leasing and Finance~

Private Lender provides equipment leasing and financing solutions to middle-market and large corporate companies. We offer competitive pricing with fixed rate or floating rate options, which can include tax-oriented and non-tax-oriented considerations. Our financing terms are typically 2 to 7 years, with amortizations up to 15 years.

Our customer profile typically includes borrowers who have:

* At least five years in business
* Minimum $50 million in revenue
* Experienced management team
* Audited financial statements

We focus on users of new and used capital equipment in all industries, including:

*Automotive
* Aviation
*Communications, media & entertainment
*Distribution
*Exploration & production
*Healthcare
*Marine
*Oilfield services
*Pharmaceuticals
*Production
*Retail
*Technology

Products/Structures

* Senior secured term loans
* Lease facilities (tax and non-tax leases)
* Operating leases (FMV and synthetic leases)
* Capital leases (FMV/$1.00 purchase/balloon)
* TRAC leases and split TRAC leases
* Sale leaseback facilities and refinancing of used equipment
* Equipment lines of credit for multiple assets and multiple take downs
* Lease discounting
* Participations

Vendor & Dealer Financing

With inventory financing and asset-based lending, Private Lender's fund the flow of goods from manufacturer to dealer. Our end-user lease and loan products then help boost dealer sales, by making it easier for customers to buy from them.

Vendor Program Finance

Customized independent and captive programs designed to increase sales.
Our expertly structured programs not only help enhance a manufacturer's
competitive position, but also meet the unique financial requirements of
end-user customers.

Distribution Finance

Providing crucial liquidity for manufacturers throughout the supply and
distribution chain.

Transportation & Commercial Trucking

Serving for-hire fleets and owner/operators, leasing companies, vocational/medium duty operators and dealers, our local sales force combines asset management and collateral expertise with unparalleled flexibility to create programs tailored to help your company grow and thrive.



DO YOU REALLY WANT A LOAN FROM THIS DUMB ASS WITH ALL THE "STIPUILATIONS"? LOL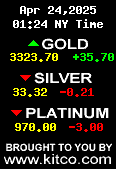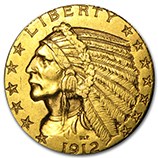 MARK TWAIN Said:

" I Never Let SCHOOL (....
Interfere with My education"!!

"Principal Borrowers
G & S Charts
For 100% FUNDING Corporate Loan with NO QUALIFYING!!

NO LIEN PLACED ON REAL ESTATE! ------( CORP LOANS)

The BEST Hard Money"DEAL AROUND!

Hard MONEY LOANS 2 Yr Grace Then @ 3%, FIXED,

NON-RECOURSE 10-20 YR

NO Credit Check, NO tax Returns!