United Arab Emeriates
Amsterdam Netherlands
WORLD TIME
Vancouver BC
Delhi India
S Africa Johannesburgh
London England
New York
Melbourn Australia
Cairo Egypt
Turkey
Toronto Canada

Hawaii Shreveport LA
Germany
New Zealand
Italy
Paris France
Spain
S. Korea
Istanbul Turkey
Singapore
Singapore
Kyoto Japan


Alternative Funding Lenders




FACTORING
| | |
| --- | --- |
| • | Project Financing |
| • | Business Acquisition Financing |
| • | Business Growth Financing |
| • | Bridge Financing |
| • | Working Capital |
| • | Take Advantage of Supplier Discounts |
| • | DIP (Debtor in Possession) |
| • | Cash Crisis |
Use of Factoring Lender
2 Years

NONE

Typically under 2 weeks

Term
Personal Guarantee
Closing
Transaction Size: Our typical transaction ranges in size from $1 million to $30 million in receivables on an annual basis.

Underwriting Criteria: In evaluating a company, we look closely at the credit worthiness of our clients' customers. As a factor, we are less concerned with the strengths and weaknesses of a company's balance sheet. In fact, we consider companies with a negative net worth, companies that are losing money and even companies in Chapter 11 bankruptcy for factoring. Companies with little or no credit history may qualify for factoring, provided they have credit-worthy customers. Again, our primary concern is the strength of the company's accounts receivable and our ability to purchase the accounts receivable free of any bank liens. Thus, companies with a bank loan secured by its accounts receivable may not qualify for factoring unless the bank agrees to release its lien.
According the latest FDIC survey,
Bank loan balances are declining at a record pace.

If you are impacted by the lack of available credit
I Recommend Account Receivable Factoring.

Factoring can help provide the liquidity you need until bank loan balances begin creeping back up!

Lender provides full-notification, non-recourse factoring to a broad range of companies across the United States.

We do not fund in the Medical and Construction industries.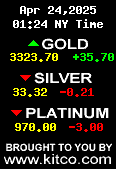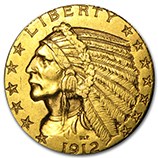 MARK TWAIN Said:

" I Never Let SCHOOL (....
Interfere with My education"!!

"Principal Borrowers
G & S Charts